pim's help desk is designed to supplement and guide our contract clients with all of their managed IT service needs.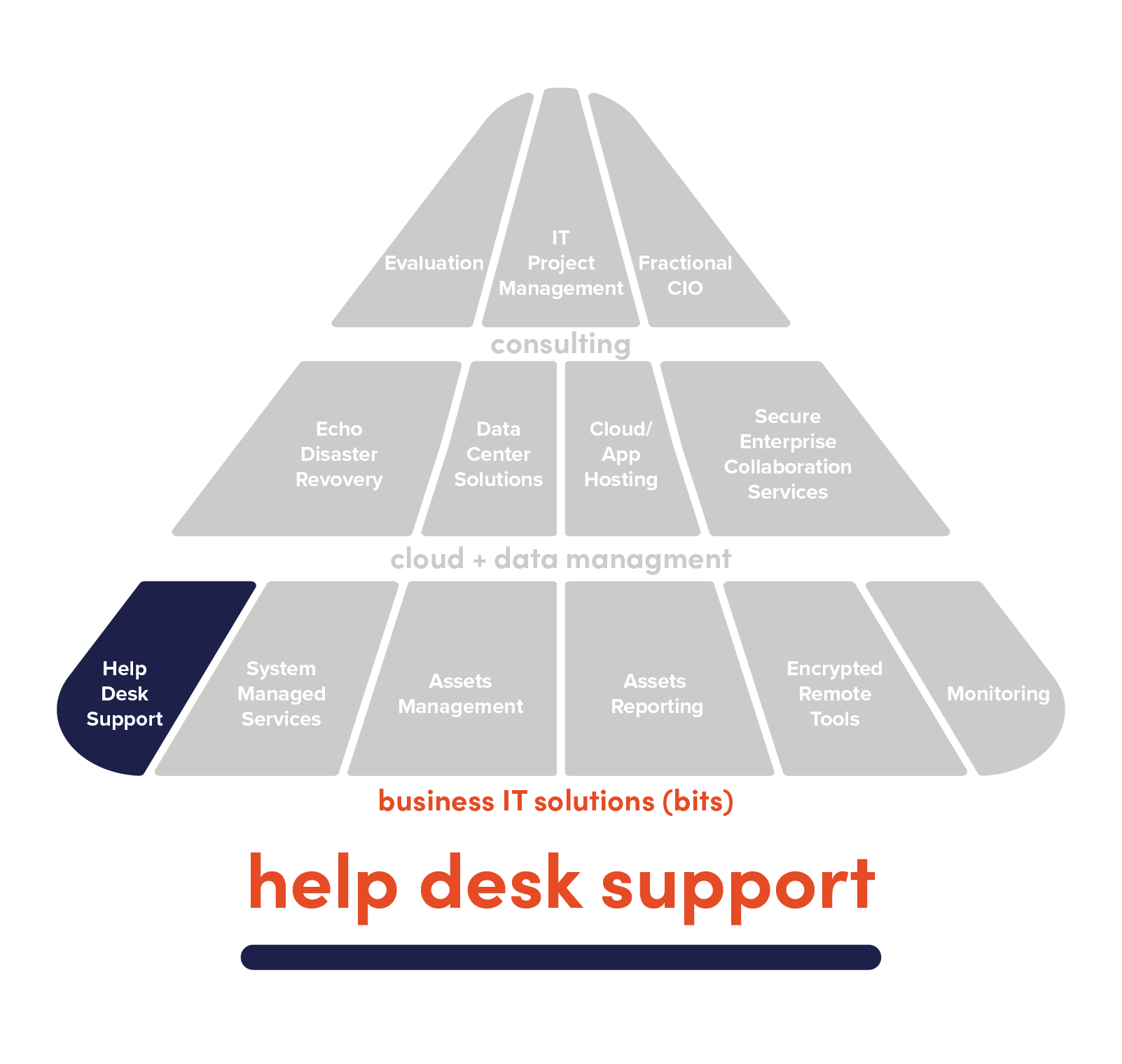 why pim help desk support?
pim's expert IT help desk support staff are just a ticket or call away. The easiest way to reach our help support desk staff is through our client portal. Through our the client portal, you will receive help with all managed IT assets and support issues including (but not limited to): VPN, servers, workstations, networking issues (both wired and wireless), printers and scanners, cloud environments, backups, email. While resolution times vary depending upon your need, pim works hard to answer most queries submitted during service hours within an hour. We maintain after hours service too!